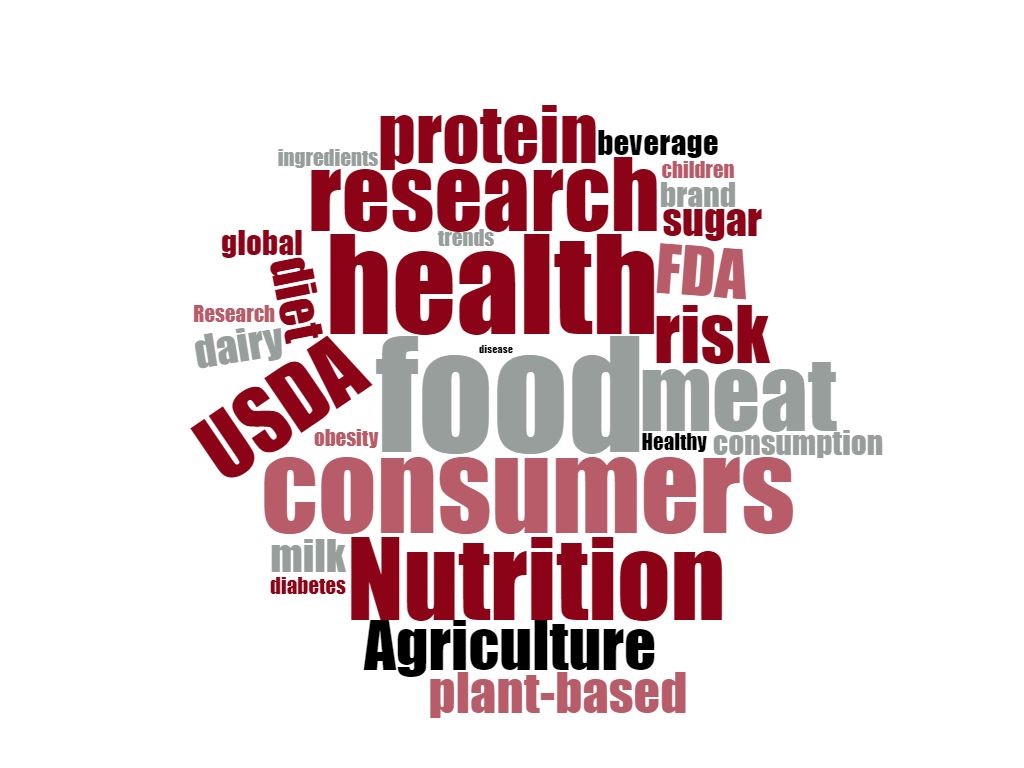 1. The Insider Scoop: The Hottest Food Trends Projected for 2019
2018 marked the year of avocado and "elevated" toast, the keto diet, ubiquitous forms of snacking and a slew of other trends that captivated food-conscious consumers. Looking ahead into what's in store for 2019, top-tier media outlets such as Food & Wine, Nutraingredients, FoodNavigator, The New York Times, Eater and U.S. News & World Report, among others, have released their hottest food trend predictions. Here's the latest:
Bottom Line: While we'll see the crossover of a handful of trends into 2019, this year is projected to bring novel products and food concepts into mainstream consumer awareness. To learn more about trends from the Academy of Nutrition and Dietetics 2018 Food & Nutrition Conference & Expo, check out this article.
2. Personalization is Revolutionizing the Health and Wellness Marketplace
Nutrition, health and wellness is getting personal. Real personal. The ability to customize and tailor nutrition advice and services direct-to-consumers now prevails over a "one size fits all" solution.
Bottom Line: Although there is buzz on personalized nutrition and disruptors providing new services and technologies, mainstream adoption hinges on several factors including access, affordability and scientific support. New research and development efforts, plus connecting consumers with credible health professionals will be key for the field to expand.
3. The Plant-Based Craze Continues to Prevail
Plant-based innovation continues to explode in the marketplace as consumers show new interest in plant-centric diets, and as the issue of sustainability remains a widely discussed conversation topic.
Plant-based protein supplements are growing rapidly, alternative proteins (e.g., chickpea, duckweed) permeate the space, and insect protein (crickets as a protein source, anyone?) continues to be posed as a strategy for combating worldwide hunger and malnutrition.
Food and beverage companies like Nestlé USA, PepsiCo, Unilever, Praeger's and Danone meet consumer demands for a plant-forward focus by continuing to diversify their product portfolios.
Recognizing the growing trend in plant-based choices, the Allergen Control Group invited brand owners, retailers and manufacturers to apply for participation in the first internationally recognized Plant-Based Certification Program (PBCP), which aims to provide consistent standards and transparency as other certification programs.
Bottom Line: The power of plant-based foods is here to stay as consumer mindsets' shift to finding new ways to include more plants in their meals, snacks and beverages.
4. Consumer Demand Drives Collaborative Approaches to Improve Food System Sustainability
Today's consumer expects much more from agriculture and food systems than in previous generations. Through purchases, consumers express their preferences and values, and help shape the decisions of producers and retailers.
According to recent Nielsen data, 48% of U.S. consumers are willing to "change their consumption habits to reduce their impact on the environment." Sustainable product sales are now 22% of total store sales in the U.S. By 2021, it's expected that sustainable goods will comprise 25% of store sales.
Mondelēz, Unilever, PepsiCo, Kellogg and other manufacturers are taking action by developing sustainable solutions to address the growing packaging waste problem.
Bottom Line: Consumers' heightened interest in reducing their personal environmental impact has resulted in increased scrutiny of brands and their product portfolios, challenging companies to be transparent about, and prove their progress toward, positive contributions to sustainable food systems.
5. The Political Roundup: Charged Negotiations Lead to Progress in Advancing Food Policies
The 2018 Farm Bill, which avoided partisan minefields on SNAP benefits and commodity policy, was officially signed into law. In an effort to sidestep Congress, the Trump Administration announced a proposed rule that would make it more difficult for able-bodied adults on SNAP benefits to seek waivers for work requirements, directly contradicting the objective of the recently-passed bill.
Bottom Line: Nutrition and food policies in the U.S. slowly move forward while global pressure mounts to make more progress towards public health goals.
Our Voice
"The era of "one size fits all" nutrition is in its twilight. But the big question is – will the science and technology co-evolve at the same pace? We predict tremendous developments in the coming years, from fundamental changes to clinical care, new roles for Registered Dietitians, emerging regulatory needs and interdisciplinary research opportunities." – Ashley Desrosiers, MS, RD
Lindsay MacNab, MS, RD is an account executive and Becka Palmquist is an analyst at FoodMinds, a division of Padilla in Chicago