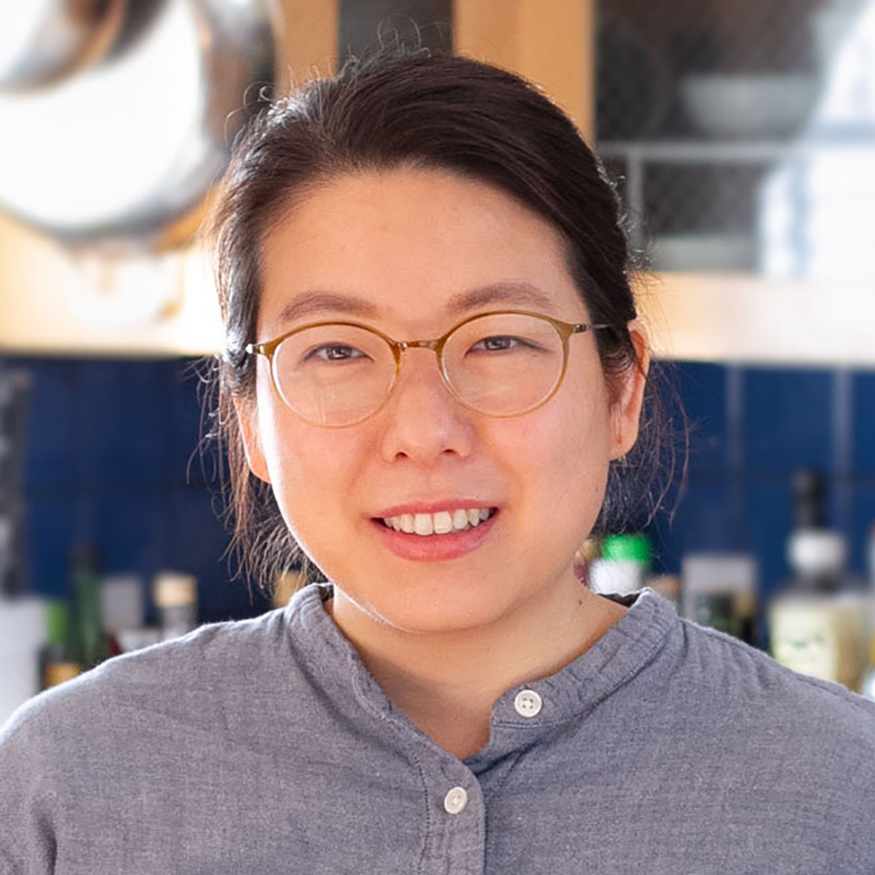 The FoodMinds upwaRD program is an industry-leading professional recognition and development program, elevating the voices of emerging nutrition communication leaders. This year's winners were selected for their expertise in translating evidence-based nutrition recommendations into exciting, engaging and accessible content in both traditional and social media channels.
Today, we hear from Cindy Chou, RDN, a 2022 upwaRD winner!
What platform or medium do you think is especially powerful for nutrition education today and why?
I think video content in general is a powerful medium for nutrition education. Although short-form videos like IG Reels, TikTok videos, and YouTube Shorts are what's trending at the moment, long-form videos on YouTube are important to consider as well. Shorter videos are great for quick nutrition and cooking tips, while longer videos allow for better storytelling and offer viewers the opportunity to gain a fuller understanding of a nutrition/food topic.
Live-streamed videos are especially powerful for connecting with the communities we serve since viewers can ask questions and get answers in real time, feel a sense of community, and better connect with the nutrition expert. I especially like to use live streaming platforms like Ecamm Live with YouTube or Zoom to produce engaging, multi-camera nutrition/cooking events that make virtual learning more accessible to different learning styles. I look forward to seeing how dietitians and nutrition experts use videos to share their expertise.
What kinds of messages are you passionate about sharing?
I'm passionate about sharing approachable cooking tips and cancer nutrition information with a non-diet approach, tailored to culturally familiar foods. Unlike restrictive diet approaches that are generally only tailored to Western palates, I'm passionate about translating conventional nutrition recommendations to culturally familiar foods – starting with East Asian cuisines (Taiwanese, Chinese, Japanese, Korean food, and more) – so that East Asian food lovers can nourish their bodies with confidence eating the foods they love.
Additionally, mindful cooking is my personal form of meditation, which is also why many of my long-form cooking videos at The Sound of Cooking® highlight a sensory that is often overlooked in cooking – the familiar sounds of a meal being prepared. These videos are at a slower pace with a focus on relaxing in the kitchen.
When you create your content, what personal rules or values help guide you?
When I create content, I'm constantly learning how to better communicate evidence-based information and tips in an engaging and digestible format. I try to approach content creation with different learning styles in mind and my goal is to continually improve and adapt to mediums/platforms that people enjoy.
What types of brands or organizations do you get excited about working with?
I get excited about working with brands or organizations that strive to make nutrition/culinary education and access more inclusive. As a dietitian and professionally trained chef, I especially enjoy partnering with food and nutrition brands, as well as kitchen appliance and equipment brands that uplift diverse voices.
Where can people find you? 
For umami-rich and approachable Taiwanese and East Asian recipes, pro cooking tips, and relaxing cooking videos, you can find me at thesoundofcooking.com and on YouTube, Instagram, and TikTok.
For oncology nutrition and cooking tips for East Asian food lovers, you can find my resources at the Cancer Nutrition in a Bowl website and YouTube channel.